Pleasant Ridge Window Graphics
View Window Signs Gallery
Generate excitement and intrigue about your best products and/or solutions with attractive custom window graphics!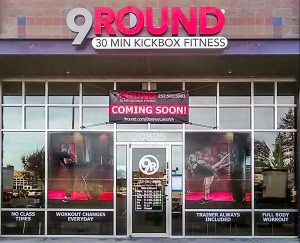 If you are selling your hottest items, you desire to deliver privacy to your patrons within your business, or purely desire to educate your potential buyers about why they should come inside, cohesive vinyl window graphics and signs get your company and brand seen and considered.
Salient Sign Studio is your leading nearby Pleasant Ridge window signs and graphics provider, manufacturing exciting window graphics, displays, decals, and signs that work hard for you.
Call Salient Sign Studio today at (313) 314-3677 for your Free Consultation!
Window Signs For All Businesses
Salient Sign Studio delivers informative window graphics and lettering for improving your brand visibility. Our seasoned window sign consultants will provide durable window graphics that support your overall marketing objectives, are cohesive with your brand guidelines, and get your message out to new potential customers.
Our window signs and graphics consist of:
Cut Vinyl Lettering and Graphics
Complete Window Wraps
Full-Color Posters
Clings and Banners
Custom Branded Privacy Film
& a lot more!




Our window sign specialists design, fabricate, and install the best-suited signs and graphics you need to support your business and marketing goals. We ask questions about your business and brand and make intelligent suggestions for sign and graphics solutions that work hard and look great. We are eager to support your Pleasant Ridge, MI business goals with custom crafted window graphics, signs, wraps, banners, lettering, and more.
Retail Window Graphics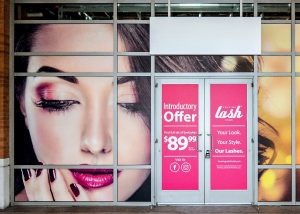 We all know retail shops have a lot of time and energy invested in their promotional custom window displays. An effective window display is produced to attract interested potential purchasers in your store. When you're promoting a special promotion, sale, or event, or aim to improve sales of a new, high-margin item, branded window displays are an affordable way to manage this.
In most cases, promotional window displays are improved with the seasons to highlight the latest, hottest items your shop features. Salient Sign Studio provides engaging window graphics, signs, and full displays to promote your sales events and relevant merchandise in a high-quality way intended to draw in more shoppers.
Privacy Window Vinyl For Offices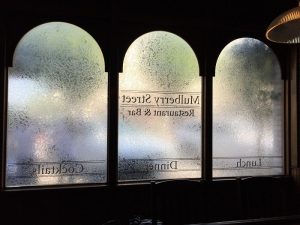 Office facilities, for example, counselors, real estate agents, law firms, insurance brokers, banks, service professionals, and many other business types, make use of customized vinyl window film on their business facade windows for branding, promotion, or privacy applications. Our dedicated staff of professionals produce privacy film that gives the same polished look as a frosted/etched glass window panel, devoid of the hassle and cost of replacing entire glass panels.
Many professionals prefer to have their company name, logo, and other branding or business messaging integrated within their vinyl privacy film for brand promotion purposes. Our experienced Pleasant Ridge sign and graphics experts can build high-quality, durable privacy film ideal for your organization, or produce samples of commonly selected vinyl film possibilities that will work well for your brand, business, and location.
Window Signs For Service Providers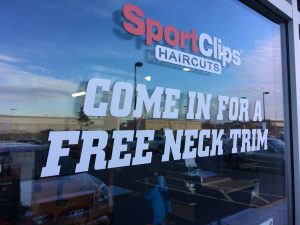 Even as a service provider, you have the option to raise brand visibility and entice more clients with an eye-catching window display! Put your storefront to work for your business with custom graphics, lettering, banners, posters, and murals demonstrating your unique goods and services, special offerings, or even develop an eye-catching and informative custom window display that gets your business discovered. Our experienced graphics and signs project managers take your unique needs into consideration to produce the perfect display that you expect. We handle production as well as the skilled installation of your custom window graphics.

Free Window Graphics Consultation
When you require a window graphics provider that can deliver the high-visibility, custom displays your Pleasant Ridge business wants, Salient Sign Studio offers the perfect solutions for you.
Call Salient Sign Studio today at (313) 314-3677 for your Free Consultation with a Window Graphics Specialist!